*Don't forget to enter to win your own Kombucha kit – so that you can be a home brewer!!
It's Wednesday! And for the very first time so far, I was actually looking forward to going to ski school today. I still can't believe it! I really hope that my enthusiasm continues after today's lesson and that I continue to get excited about skiing each week. Since it is Wednesday, I thought I'd dedicate this week's WIAW post to what my Wednesdays currently look like.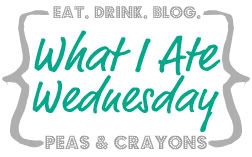 What I eat during my days up at Eldora are definitely not typical of my regular weekday meals. The morning starts off super early. We have booted up and to be ready to hit the slopes by 9:30 am, but if you get there beforehand (starting around 8:15) you can partake in the breakfast buffet. I opt to have breakfast at the resort so that I can fuel up right before I head out to ski. The drive to Eldora can take anywhere from a little over and hour to an hour and half and I need something to tide me over during the ride. I've been making a giant cup of coffee with about a cup of Silk Unsweetened Soy Milk mixed in.
Since the soy milk has a good amount of protein, it generally keeps my hunger at bay until I get to the resort.
Breakfast at Eldora is always a buffet with items such as eggs, bacon, sausage, oatmeal, hash browns, yogurt, granola, bagels, muffins and fruit. I've had the same thing each week:
I also brought a mini packet of Justin's Maple Almond butter and smeared it on my piece of bagel (I also went back and grabbed another). After breakfast, we head out to ski for two hours, getting in as many runs as we can. It's a lot of work! Even though skiing is a pretty great workout, I haven't been terribly hungry by the time that we break for lunch. However, that all usually changes as soon as I smell the delicious food that we're about to be served!
On this day, I made a salad with pork tenderloin on top and roasted root vegetables mixed in. It was SO good!
After lunch, there's a few announcements made and then they break out the big guns. Or… big cookies.
These suckers are HUGE and warm- fresh out of the oven and the smell is intoxicating. I've tried to only eat half each time, but it ends up being more like 2/3. Or 7/8….
We head back out for two more hours of skiing after lunch- and this particular afternoon was great!
By the time the day is over and we're ready to head back home, I'm always hungry. I had this teeny tiny Chia Bar in my bag and was even nice enough to give half of it to Greg (since he was hungry too).
On the way home, Greg and I ran into Whole Foods quickly to grab some stuff for dinner. When we did get home, I immediately heated up a piece of FlapJacked Banana Bread and ate it with some cottage cheese and peanut butter.
I'm usually exhausted after a long day of ski school and end up sitting on my butt for the rest of the evening. The only break from couch time came when it was time to make dinner, which was grilled salmon, Japanese sweet potato and roasted Brussels sprouts.
Oh, wait… I did get off the couch one more time to make some dessert:
Quest "cookies" (a heated up Quest bar mixed with chopped pecans and baked in the oven for a few minutes) and milk. Not exactly the same as the gigantic chocolate chip cookies after lunch, but pretty darn good regardless!
Have a great Wednesday- I hope to have a great ski report from today to share!
Do you typically eat the same types of meals on weekdays (at the same time)?